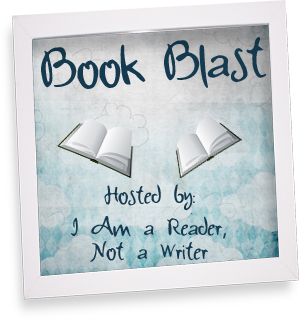 blurb:
Lil isn't just an average teenager. She's one of the Nephilim--the descendants of humans and angels--which gives her some serious psi skills and a mission for redemption. Just when Lil thinks she's found a balance between her normal life with human friends and her training to become a Guardian, she's warned that someone close to her will betray her. When the boy she loves starts acting strangely and one of her human friends acquires a supernatural ability, Lil begins to realize that someone is manipulating the people she loves... and won't stop until she's been lured to the dark side.
*Betrayed is a Young Adult book
praises for the book:
Just like Awakened, Betrayed has risen above all the other books in this genre. She has created such an amazing world for her Guardians & demons where good and evil are not as simple as it seems they should be.
- J. Whitus (Book Junkies) Walking On Bookshelves
I just love a spunky heroine so I was excited to keep reading about Lil, the demon hunter I got to know in Awakened (book one of The Guardian Legacy series). Walters takes the story and world she built so well in Awakened and adds in an intense plot with lots of twists to make for a strong sequel.
- Kelli (I'd So Rather Be Reading)
Lil is one of my favorite female leads, with all of the traits that you want a strong female lead to have. She's smart, strong, loyal and doesn't know how to back down.
Lil has her work cut out for her in this book and she never failed me once!
There is action in this book as well as a lot of emotional turmoil.
where to purchase the book:
about the author:
Ednah Walters grew up reading Nancy Drew and Hardy boys mysteries and fell in love with books.
she enjoy good love stories, tingly mysteries and epic adventures. when she finished her college and decided to be a stay-at-home mother, she devoured books like they were going out of production, until reading just was not enough. so she started to write.
she has written picture books (unpublished), contemporary and romantic suspense (under the pen name E. B. Walters), and finally YA fantasy (as Ednah Walters).
AWAKENED (2010) is the prequel to the YA series about the Nephilim, The Guardian Legacy series. BETRAYED(book # 1) is now available wherever books are sold, HUNTED (book # 2) will be released in February 2013 and FORGOTTEN (later in 2013).
her adult contemporary with or without suspense is about a west coast Irish-American family series. she has published four Fitzgerald books: SLOW BURN (April 5th 2011), MINE UNTIL DAWN (June 29th 2011), KISS ME CRAZY (Sept 25th 2011) and DANGEROUS LOVE (Jan 29th 2012)
when she is not writing, she does things with her family, five children and her darling husband of 18 years. she lives in a picturesque valley in northern Utah, the setting for her YA series.
follow her on the web:
giveaway

!!!
author Ednah Walters is offering one lucky person a $100 Amazon.com Gift Card.* the contest ends June 5, 2012.
*

open to anyone who can legally enter, receive and use an Amazon.com Gift Code. winning Entry will be verified prior to prize being awarded. no purchase necessary. you must be 18 or older to enter or have your parent's permission. the winner will be chosen by rafflecopter and announced here as well as emailed and will have 48 hours to respond or a new winner will be chosen. this giveaway is in no way associated with Facebook, Twitter, Rafflecopter or any other entity unless otherwise specified. the number of eligible entries received determines the odds of winning. VOID WHERE PROHIBITED BY LAW.
a Rafflecopter giveaway