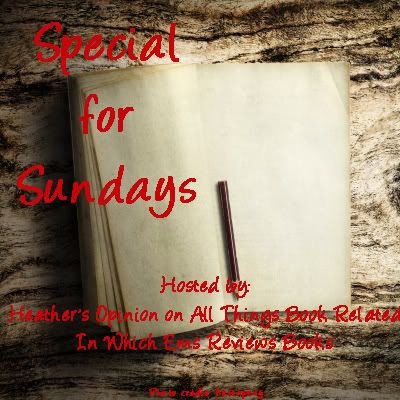 we will rotate each week through various subjects, as follows:
1st Sunday

: one of your Favorite Books and why is it so special to you

2nd Sunday

: two books that everyone must read and why

3rd Sunday

: one of your Favorite Authors and why you pick their books up again and again

4th Sunday

: a book on your TBR list, why you picked it, and when do you hope to read it

5th Sunday

(

on the rare occasions

): random book we have read and a quickie review
we hope you will join us for this fun feature!
today is the 1st Sunday of August and one of my favorite books is Aztec, a historical fiction novel, by Gary Jennings. my Mom gave it to me on my 18th birthday. it was my first time to read about the Azteca and i was hooked from beginning to end. when the next books in the series came out, i just had to get all of them.
sadly, the copy i got from my Mom was never returned when a colleague borrowed it. i tried looking for the same book (cover, trade format) but i could not find one. i had to settle for a mass paperback copy instead.
more than losing the book, what i really feel bad about is that my Mom wrote something special on one of the pages and i will never ever get to read those words again nor will she ever get to write something else even if i purchase a million copies. those precious birthday wishes are gone forever just like my Mom is...