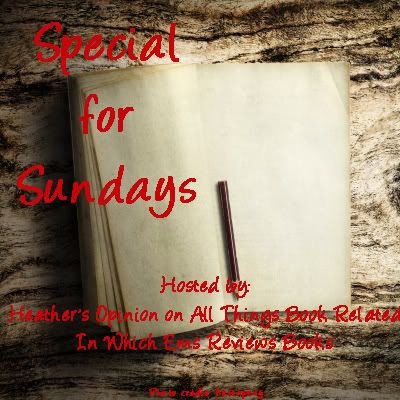 we will rotate each week through various subjects, as
follows:
1st Sunday

: one of your Favorite Books and why is it so special to you

2nd Sunday

: two books that everyone must read and why

3rd Sunday

: one of your Favorite Authors and why you pick their books up again and again

4th Sunday

: a book on your TBR list, why you picked it, and when do you hope to read it

5th Sunday

(

on the rare occasions

): random book we have read and a quickie review
we hope you will join us for this fun feature!
for the last Sunday of the month which happens to be the 5th one as well, i would like to feature a book i read and reviewed early this year: The Whisper Jar by Carole Lanham.
it is a collection of nine dark stories - two of these are poems with rhyming couplets and the remaining seven are all in prose.
the stories are very well written and though they share common themes, each is unique. most of them have reaped awards too.
if you want something different to read, i invite you to explore these excellent collection!