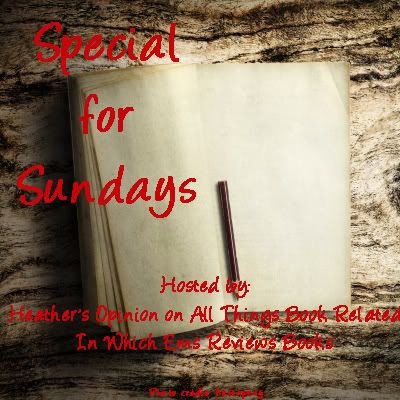 we will rotate each week through various subjects, as
follows:
1st Sunday

: one of your Favorite Books and why is it so special to you

2nd Sunday

: two books that everyone must read and why

3rd Sunday

: one of your Favorite Authors and why you pick their books up again and again

4th Sunday

: a book on your TBR list, why you picked it, and when do you hope to read it

5th Sunday

(

on the rare occasions

): random book we have read and a quickie review
we hope you will join us for this fun feature!
Dracula (first edition cover), Bram Stoker's vampiric novel, a reference for gaslight fantasy literature.
(Photo credit: Wikipedia)
today is the 1st Sunday of October and one of my favorite books is the 1897 Gothic horror novel Dracula by Irish author Bram Stoker.
i had an overly active imagination while growing up and i still do today to a certain degree. as far as i could remember, i was fascinated by stories of ghosts, dwarfs, elves, fairies and the like and especially vampires - thanks to classic horror films and to our neighbor who would gather us kids every weekend and fascinate us with tales of supernatural creatures.
when i had the opportunity to read Dracula for the first time, i had an "encounter" with the Count when i checked out the novel at the university library. it was spooky and funny at the same time.
even now, i could not forget what took place that stormy afternoon. if you are curious about the details, check out my post HERE
where you will find out more why this immortal classic is special to me.